HELP OUR CAUSE

This year, in addition to continuing with our charitable activities, we have focused our attention on improving the living conditions of girls and women, keeping children safe in education and reducing the threat of violence against boys and girls.

We are grateful to our supporters for the continued support. Every gift of any amount will continue to give disadvantaged children an opportunity to receive an education and to remain safe and healthy. So please 'Give Now'.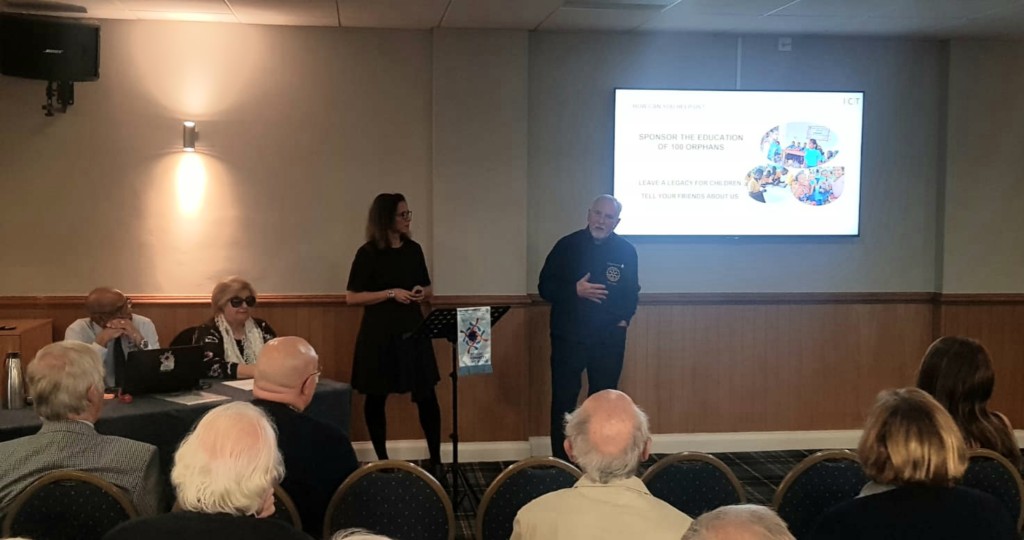 First Prize Award 2019

Thank you to the International Committee at the Heart of England Rotary District for the invitation and warm welcome. We felt privileged to be able to give a presentation about how together with the Chiedza Child Care Centre in Zimbabwe, we helped 1,800 families to build a sustainable business so that parents could afford to send their children to school. The project, which helped to send 2,645 children back to school, received an A+ score from UKAid and the First Prize Award from the Heart of England Rotary District International Award. 

Well done team Chiedza for all the hard work and effort put into this work!



ICT creates real and lasting change in a child's life by tackling the root causes of child poverty. We focus on vulnerable children living in poverty, facing abuse, violence and discrimination. We tackle the physical, educational and emotional barriers to a child's development and create strong family and community support structures. We want a world where no child has to live or work on the streets.
How We Work
We develop projects with local partners that tackle the root causes of child poverty in their community. While local partners understand the community needs, they often lack the capacity to provide their innovative solutions. We strengthen the capacity of our partners by pursuing funding opportunities and ensuring they are able to effectively and efficiently use those funds. We have built a network of local partners around the world who are able to share their experience and learn from each other and their solutions. We come together with a vision of a better world for our children.
We believe every child should have a safe and secure place to call home
We have been working with children around the world since 1967
We develop long-term local partnerships building trust and long-lasting solutions
Why Support ICT?
ICT works with grassroots and community-led organisations in Africa, Asia and Latin America. We receive more requests from overseas organisations than we can support. These organisations apply for a partnership with us so that they can access funding and programme expertise, develop new skills, make strategic connections and give international visibility to their causes.
ICT ensures that those living in vulnerable situations have access to the most basic needs such as health, sanitation, education and to child protection systems. We encounter many challenges when supporting the world's most disadvantaged children. Nevertheless, the data and stories we collect help us to understand these challenges and reduce their impact, to share and disseminate learning and to bring positive change.
On October 31st, Wahiba Kiared, the CEO of the International Children's Trust, was invited by Ken Holmes and the International Committee of the Rotary Club of Coventry for a special lunch and presentation following the [...]
The reception and training village for young mothers in Keoogo enrolled thirty six girls for training. Thirty one of these girls have now been reintegrated into their families and five will do so in December. [...]
The seven learners sponsored by ICT are going to two different public (state) day schools but because secondary education is not funded by the government, support is needed to cover their school fees. Three students [...]