Nina's parents separated when she was still a child. She continued living with her mother who struggled to pay for her school fees. When she was in Year 6 her mother remarried and her stepfather forbade her from working. Sending Nina to school became more and more difficult as her mother had to keep her work a secret when she did several part-time jobs. She could only afford to pay for her to attend school for two days a week so Nina spent the other days helping her mother at work. In 2015, the financial struggles became too burdensome for her mother and when she was in Year 11 at school, Nina dropped out before she could sit for her final examinations. After a year of no schooling, she was identified by a Chiedza Community Volunteer in her area, who referred her to the organisation. Their volunteers and officers made home visits to assess Nina's level of need and she was given the chance to return to school through the Chiedza Out of School Programme.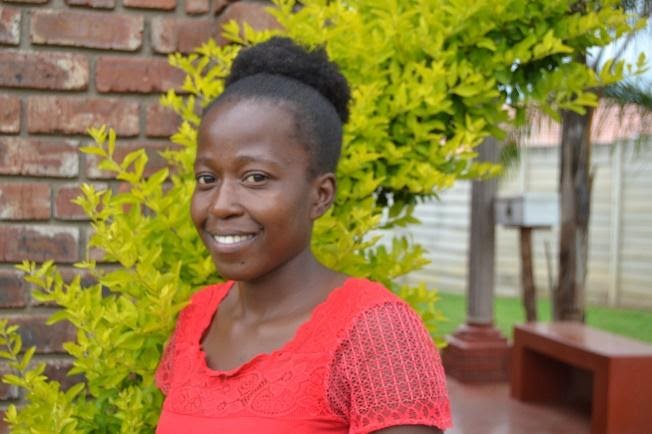 Nina describes how Chiedza helped her:
"The organisation supported my studies and I sat for the Ordinary Level examinations and did well. I was then helped to progress to Advanced Level studies at a High School. Chiedza continued to pay for my examination fees and school fees and I was provided with free stationery. Via the Resource Centre, I was able to access school text books and had free internet access, which helped me to do a lot of research for my studies. I also had access to a digital learning platform from which I was able to practise exercises, tests and notes. At the same time, I gained basic computer skills through the structured computer lessons offered by the Resource Centre Intern. In addition, I benefited from free counselling services from the Child Protection Department, as well as career guidance, which helped me to think about my future career interests and to build goals and set targets for myself. Every weekday, I received two nutritious meals from the food programme. I also received clothes donated by well-wishers.
The English Access Programme run by the American Embassy at Chiedza Child Care Centre boosted my English communication skills as well as my leadership skills, which Chiedza had nurtured through the Child Advisory Board in 2016. Recreational activities organised by the Centre also helped me to develop my social skills. Having passed my Advanced level exams with 8 points in History, Sociology and Shona, I am waiting to go to university in August of this year. It is my desire to be a social worker and to help other children access basic services that they may not be able to access without the assistance of other people. I want to be able to help other children in the way that Chiedza has helped me and to contribute towards the happiness of less privileged children and to create a prosperous Zimbabwe. I envisage a Zimbabwe where all children are happy, empowered and can fully enjoy their rights without the limitations of being less privileged."