Sri Lanka is making good progress in controlling the spread of Covid-19 and we are extremely pleased to let you know that in line with government guidelines and the agreement of the head teacher, there has been a phased return to the Saplings pre-school in Ratmalana, with twenty out of thirty two children currently attending.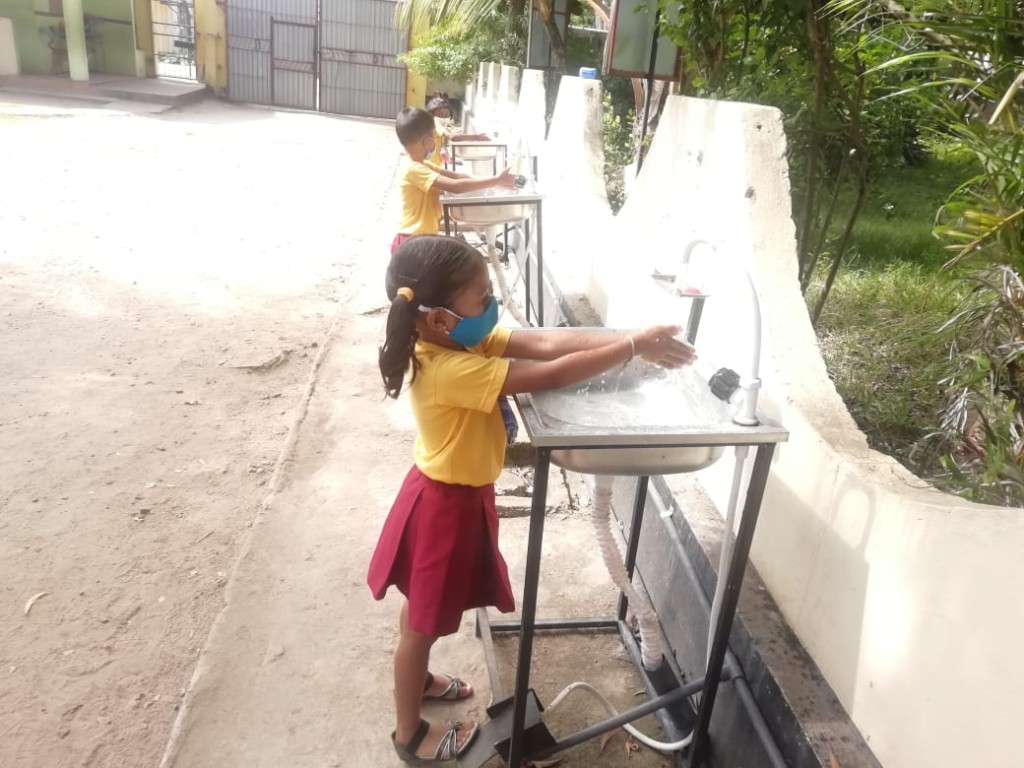 The children wear masks to and from school and bring their own food. At the school gate each child has their temperature taken and they wash their hands before entering the classroom and at lunch time. This procedure is always supervised by two teachers and a helper. The children remain three feet away from each other and do not share any items at the moment. Desks are arranged in rows rather than in groups. Classrooms are cleaned twice a day.
During lessons, the children wear masks as much as possible and they participate in a variety of activities including drawing, colouring, practising handwriting and letter shapes in Tamil and English, practising the shapes of numbers and singing songs. In the school grounds the children are also encouraged to do different exercises and play games.